The Project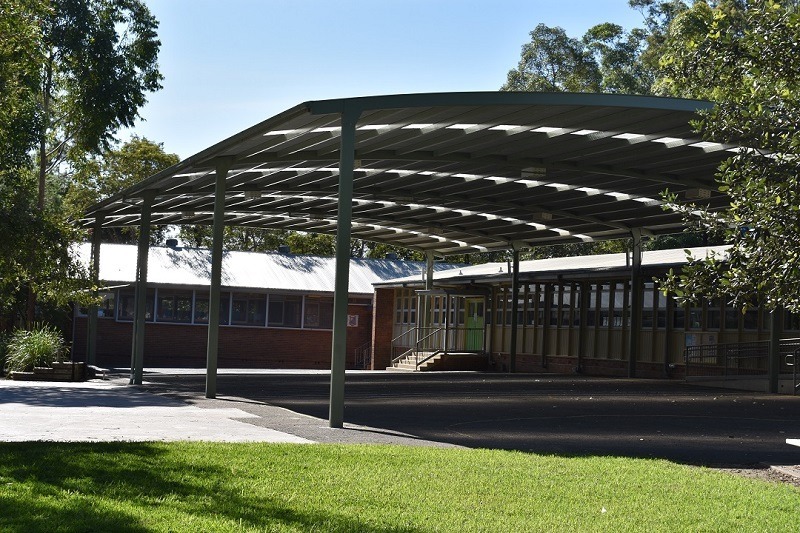 Gordon West Public School
In April 2020, Energus completed Australia's first COLA (covered outdoor learning area) solar installation at Gordon West Public School. Through previous solar projects, the client SINSW (School Infrastructure NSW) found the lack of suitable roof space to be a major hindrance to schools getting ideal solar coverage. COLAs are a staple structure in Australian schools with ideal sun exposure and large roof areas. Despite these benefits, COLA are often ruled out from solar because of structural limitations that cannot support conventional glass modules.
To assess how other module technologies would perform on COLAs, SINSW consulted innovative EPC Company Energus to install a pilot system at Gordon West Public School.  The COLA at Gordon West Public School was selected for this trial because the proximity of the COLA to the existing electricity infrastructure.
Energus installed the 31.7 kW system with eArc – a lightweight glassless panel manufactured by Sunman Energy. SINSW wanted to trial eArc as a viable solar solution for COLA roofs. It is SINSW's intention to monitor the solar production via the inverter vendor's portal and the durability of the solar installation through periodic checks post installation.