Dr. Zheng Rong Shi introduces lightweight flexible solar modules to Dubai
---
With the support of the Spanish Business Council Dr. Zheng Rong Shi participated in a grand symposium with the local entrepreneurs in the architecture, environmental and photovoltaic industry in Dubai.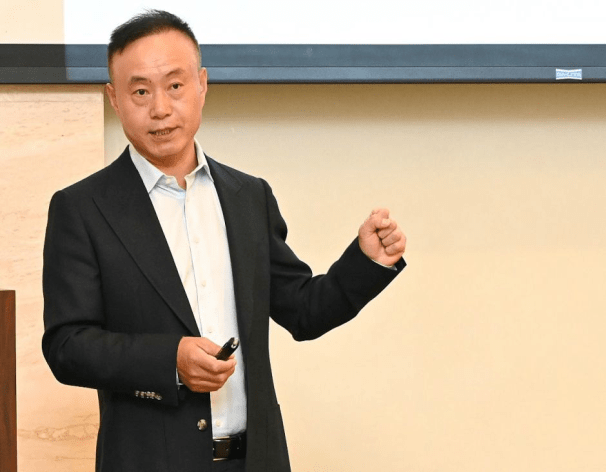 The lightweight and ultra-thin solar panel showed by Dr. Shi, is absolutely a creative invention. A Dubai reporter commented that "Dr. Shi has created a world that generates energy in an ultra-light, innovative way. The eArc module, a major invention for the sustainable development of the earth's ecology, which has changed the application and deployment of photovoltaics in the market, and this solution has greatly eased the environmental crisis facing by the entire world, considerably reduced the discharge of pollution and hazardous waste, and effectively maintained the earth's ecosystem.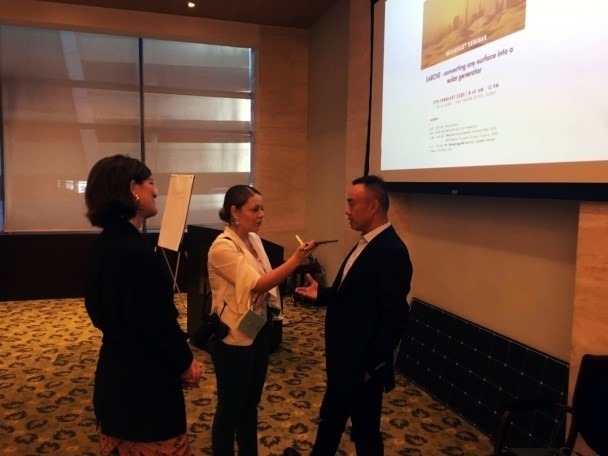 Dr. Shi was born in Yang Zhong City, Jiangsu Province, China, and highly devoted his entire life to solar energy research. He shared his achievements in solar research with attendees. The trajectory started in the School of Photovoltaic and Renewable Energy Engineering at the University of New South Wales, Australia, where he achieved his PhD degree in solar technology for his excellent polysilicon thin-film solar cell technology. For more than 20 years, Dr. Shi has been committed to the international photovoltaic innovation pioneer camp. Through the founding of Suntech Power, Dr. Shi led a campaign that drastically reduced the cost of global photovoltaic panels and made solar power applications from ideal to reality. Now lightweight flexible modules have experienced for more than 5 years in the research and development, manufacturing and innovative application, and SunMan has become a well-known breakthrough innovator in the photovoltaic module market.
Dr. Shi told the Gulf Post at the event of "eArc can convert any surface into a solar generator" at the H Hotel: "In the past, solar energy was very expensive, now it become cheap, eArc modules are very economical, Not just developed countries can afford. "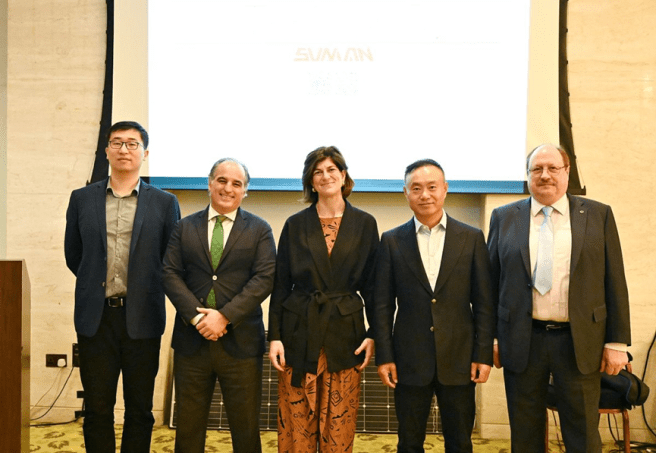 Dr. Shi's achievements are also reflected in his more than 60 patents and more than 100 publications. In recent years, Dr. Shi and SunMan's young team have continued to innovate in photovoltaic technology and successfully developed a lightweight, flexible and glass-free "photovoltaic skin" product called eArc based on polymer composites. This technology has completely changed the traditional impression of photovoltaic modules. The flexible and ultra-thin product characteristics can apply photovoltaic power generation to unlimited scenarios, such as lightweight roofs, walls or mobile generators, and hundreds of other uses. So far, the product has been successfully launched and applied in Australia, Japan, China and Europe.
Dr. Shi said, "Coffee tables, umbrellas, and almost all outdoor objects can use these ultra-light panels that can adapt to various sizes and shapes, so within five to ten years, they will become the future of solar energy and renewable energy."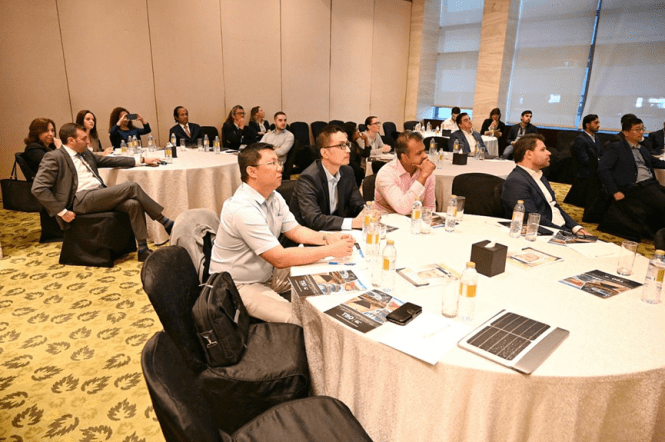 Dr. Shi, who is interested in the environment, construction and photovoltaic related industries, and other participants also listened carefully to the presentations by TSO's representatives, Antonio Calo and Cristina Vicente in Dubai. They explained the advantages of photovoltaic vehicles and explored the possibility of development in this city.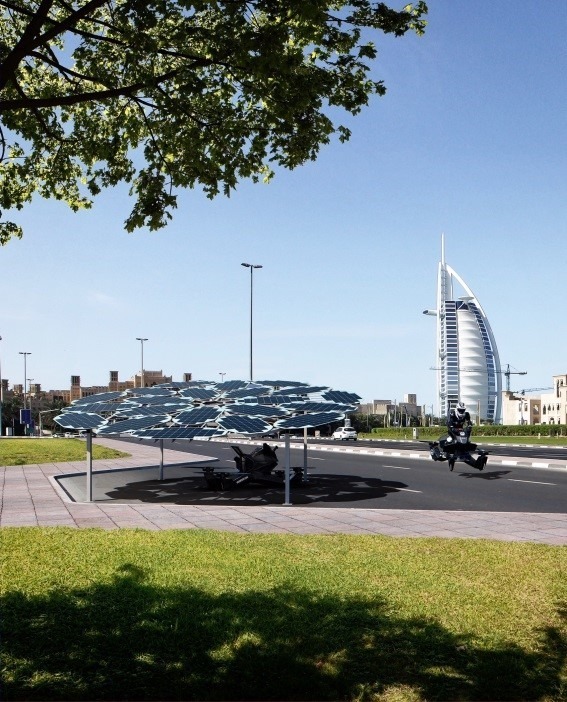 TSO CEO Antonio Carlo emphasized that "As a large enterprise and construction expert, TSO is aware of these valuable opportunities and important prospects in the Dubai photovoltaic market. Because in Dubai, the electricity prices provided to end customers are very expensive. We have already stayed in Dubai for one and a half years. We have fallen in love with this place and reflected on the existing distributed generation system and the possibility of future innovative distributed generation in Dubai."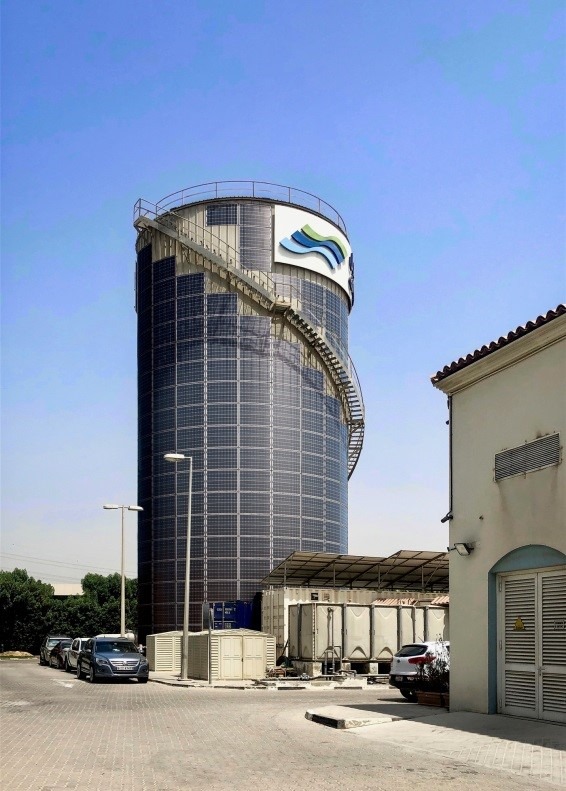 SunMan will continue to develop business corporation partnership with TSO by providing ultra-light and advanced eArc modules and technical support, which can help TSO develop the photovoltaic market in Dubai and create a cleaner and more environmental-friendly Dubai photovoltaic city.