Going Green? Trust Only CEC Approved Retailers and Installers
---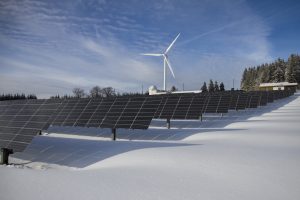 Transitioning to renewable energy sources is a huge step towards environmental conservation. The act, though commendable, can be quite challenging, especially if you opt for the services of an unreliable service provider. The simplest solution, though, is to select a Clean Energy Council (CEC) approved retailers as they have undergone extensive examination before receiving accreditation.
With the rise in demand for renewable power like solar energy, there was a boom of retailers and installers in the market. However, not all of them provide products and services up to par. Motivated only by high profits, they often deliver products that are not of good quality, which can cause significant problems later on.
These faux businesses often deliver services that are not up to par and do not meet safety standards. They use low-quality solar panels that are inefficiently placed where they don't get enough sunlight. These companies skip elementary steps like roof examinations that can potentially lead to it collapsing under the weight of the system.
Thankfully, Clean Energy Council stepped in to counter the growth of businesses that were delivering questionable services. For a business to become a member, they have to undergo intense scrutiny by the council, which evaluates not only their products but also the efficiency of their business model. They only become certified CEC members once they have proven that the business has the customer's best interest at heart.
The council has over 4000 accredited solar installers and retailers. By opting for a CEC approved retailer, you get the guarantee that the company has proven its worth and is fit to be operating in the market. But what is the Clean Energy Council?
Clean Energy Council
The Clean Energy Council is Australia's renewable energy association. It is the ultimate authority when it comes to the identification and verification of authentic and reliable clean energy service providers. The council works with thousands of companies operating wind, solar, hydro, and geothermal energy production plants.
Electricity production is the #1 source of greenhouse gas emission. The council, along with its members, is actively working toward accelerating the transformation of Australia's energy system to one that does not contribute to environmental destruction.
CEC Approved Retailers
CEC approved retailers comply with consumer protection laws. They provide extensive warranties for customers and are committed to ethical business practices only. These retailers undergo a thorough screening process where the CEC vets samples of the standard customer contract, warranties, and the company's overall operational systems.
The council also runs checks on the company's financial records as well as background checks on managing partners and directors. When you opt for a CEC approved retailer, you can rest assured that the company is not, and never was linked to any fraudulent practices.
Benefits of CEC Approved Retailers
CEC approved retailers have to sign and adhere to a voluntary code of conduct as outlined by the council. The council drafted the code with the customer's best interests at heart. All those seeking approval must ensure they meet and follow its requirements at all times.
There are substantial perks to opting for an approved retailer.
When you buy from an approved retailer, you can be assured that the product you are purchasing is of high quality.
The company must offer all clients a minimum 5-year warranty that covers all maintenance and repair work.
They should list down all details regarding the installation process as well as the working of the system. There is to be transparency in all aspects of the transition process.
They must provide a detailed quote listing down the pricing of each individual component from the panels, to the batteries to the wiring.
The company has undergone extensive scrutiny and come out clean. The council approval serves as a guarantee that the business model is free from dishonest and malicious tactics.
It serves as a certificate signifying ethical sales and marketing practices. You will not be rushed into a high-pressure deal when you chose a CEC approved retailer.
They only use products that meet the AS/NZS 5033 industry standards.
Word of Advice – Verify
As a consumer, you must always be on the lookout. There are companies in the market that claim to be certified Clean Energy Council members but are not. To ensure they aren't cheating, always ask for proof or double-check the information they provide. The CEC puts out a list of approved retailers that you can access on their website.
It is in your own best interest if you select a company from the list and then head to their office for information. These companies are bound by the voluntary code of conduct to solve all your queries and hear your complaints through an efficient and transparent process.
Energus – A CEC Approved Retailer
Energus takes pride in being a CEC approved retailer. Not only are our products top of the line, but our services are geared towards maximising the financial gain for our customers.
We understand the potential that solar power has for both the commercial and residential sectors, and we aim to impart that information to our customers so they too can benefit from it.
Solar power can significantly reduce overhead costs for businesses. Within two to three years, you can recover the cost of installation and then enjoy the benefits of home-grown electricity.
However, not all business models are suitable for such a transition. For many, it may not prove fruitful. At Energus, we take pride in delivering services that are in the customer's best interest. We have a checklist for our clients that can help identify whether they should or should not switch to solar power.
We understand your electricity usage, conduct roof inspection, design a personalised solution to cater to your needs, and then report on how much you save. We want you to know how beneficial the decision has been for you, which is why we offer a free audit for 6 months.
All our practices are in line with the CEC Voluntary Code of Conduct. We went through an extensive screening process, so you don't end up wasting months trying to verify the authenticity of our services.