INTELLIGENT SOLAR ANALYTICS MONITORING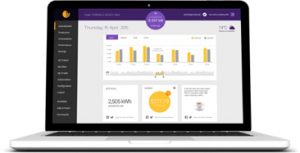 Solar Analytics provides comprehensive solar monitoring for residential and commercial systems. The Solar Analytics Monitoring Dashboard provides a personalised and comprehensive analysis of your solar power system's performance. Easy to use and hosted in the cloud, access your dashboard at any time from your computer, tablet or smartphone.
SOME ADVANTAGES OF THE SOLAR ANALYTICS MONITORING SYSTEM
Live Data Analysis-
There is no use of installing solar panels when you can't evaluate their performance. To find a reliable solution, installing a solar analytics monitor is recommended. It is the only way to fetch live data or status of the solar system in-home or business. There is a dedicated dashboard to read or evaluate the solar panel for any failure or fault. It comes with smart notification feature alerting you about the on-going status.
Easy Installation-
It's quite easy to install and connect a solar analytics monitoring system to your solar panel. To make this process safe & quick, we send licensed electricians for the complete assistance.
Hassle-Free-
Usually, solar analytics monitor comes with a long-lasting warranty period. The minimum warranty you can expect is 5 years which ultimately makes it a smart investment securing your solar panel while waving off all your worries for a couple of years to come.
Easy Accessible Dashboard-
This solar analytics monitor comes with an easily accessible dashboard. It displays vital information including- solar energy system performance, net electricity sold, loading speed of the system, energy usage, fault diagnosis, expected energy generation vs actual energy generation in set time duration.
Want to get solar analytics monitor installed right away?
Feel free to reach our experts via 1300 090 187 or send an email on sales@energus.com.